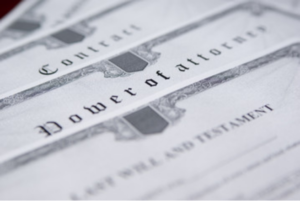 Granting someone power of attorney means you give them the authority to act on your behalf in financial or legal affairs. This named person has a duty to act loyally in your best interest and in accordance with your expectations.
A power of attorney can be especially useful when an individual is unable to execute transactions because of things like travel or illness, and needs a trusted agent to make decisions. But regardless of your situation, it's likely you'll need to sign a power of attorney (POA) at some point in your life. Here are the different types of power of attorney Philadelphia and Montgomery County residents should be aware of.
Types of Power of Attorney
Limited Power of Attorney

– Also known as "special power of attorney" denotes specific circumstances in which the agent is granted the right to act as your representative. You could, for example, limit your agent's power to a single checking account or a specific real estate transaction.
Durable Power of Attorney –

A durable or financial power of attorney grants an agent the right to engage in any financial affairs on your behalf. This person could be responsible for paying everyday bills or managing your assets and investments. Examples include handling trusts, real estate transactions, stocks, bonds, insurance, financial gifts and more. As you can imagine, these sensitive matters can get complicated and it's best to enlist someone who is

knowledgeable in trusts and estates

to help you.
Medical Power of Attorney – One of the most important POAs, a medical power of attorney allows an individual to make healthcare decisions for you in the event you are not able to yourself. It's important that this person shares your views and does not have a conflict of interest (such as your doctor).

Who Should Consider a Power of Attorney in Philadelphia and Montgomery County?
While your legal and financial matters may be complicated, the answer to this question is simple: every adult should think about how they want their legal and financial affairs handled in case of emergency. It's extremely important you trust the agent to whom you grant power of attorney, and it's imperative you fully understand all of the implications.
If you still have questions or you are simply looking to be prepared for the future, make an appointment at our office to discuss your needs and concerns with our competent attorneys.