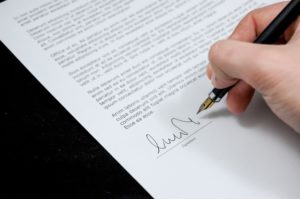 If you've been preparing for the future by planning your estate and creating your durable power of attorney, your next questions may be about probate. It's important to know about the probate process so you can make informed choices about your assets. If you're a Pennsylvanian looking for a probate lawyer, Philadelphia firm Jeff First Law has experts that can help.
What is Probate?
Probate is simply defined as the official administering of an estate, but depending on the size of the estate, probate can be anything but simple. The purpose of probate is to ensure all of the deceased's debts are paid and assets are transferred to their heirs. If a person dies testate (with a will), the probate court will rule on the validity of their will. If a person dies intestate (without a will), the court will appoint a personal representative, also known as an administrator. This representative will be responsible for dividing up the assets of the deceased.  
Which Types of Assets Go Through Probate?
Typically, any solely owned asset without an heir designated goes through probate. Personal property like appliances, furniture, and clothing will also need to be inventoried and processed through the probate court. However, there are a number of assets that don't require probate:
Jointly owned assets, including real estate and savings accounts  

Assets you own solely, but have designated as payable on death (POD)

Assets owned in a Revocable Living Trust
Additionally, if you have an estate of less than $25,000, not including real estate holdings, your administrator can file for a simplified probate, which is a shorter and less expensive process.
How Can a Probate Lawyer Help?
A probate lawyer provides guidance and assistance to the personal representative during each step of the probate process. As an expert in both Pennsylvania law, and the probate process in Philadelphia, a probate lawyer can help ensure that the process of dividing assets runs as efficiently and inexpensively as possible.
If you're looking for a probate lawyer, Philadelphia's Jeff First Law firm can help. To learn more about our services, give us a call at 215-307-3939 to speak with one of our attorneys.